Cannon Candy - Shooter Bubble Candy Blast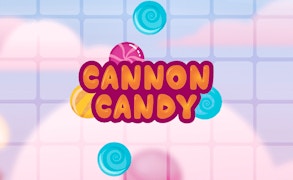 Cannon Candy - Shooter Bubble Candy Blast
Description
In Cannon Candy - Shooter Bubble Candy Blast, embark on an engrossing adventure into the world of candies. This vibrant arcade game features a delightful twist to the classic bubble shooter genre. Instead of bubbles, you'll burst colorful candies suspended in the sky. With each accurate hit, accumulate points and unravel a mysterious journey filled with puzzles to solve and hidden objects to find.
How to play
The controls are easy and intuitive, perfect for both beginners and experienced players. Simply tap the screen to aim and shoot your candy cannon at matching candy clusters in the maze. A successful match will pop the candies, multiplying your points. As you progress, new challenges and puzzles will unfold across the 100+ levels.
Tips and Tricks
To maximize your scores, aim for large clusters of same-colored candies. Also, make good use of candy walls that can help you achieve tricky bounces and hits. Always keep an eye out for special candies with power-ups that can boost your performance.
Features
A fun twist on traditional bubble shooter games with a candy theme.
Over 100 challenging levels filled with hidden clues and puzzles.
Intuitive controls suitable for players of all ages.
Multiscreen compatibility allows fun on both mobile and tablet devices.
A unique multiplayer feature for shared gameplay experience.
What are the best online games?