Tower Defense Game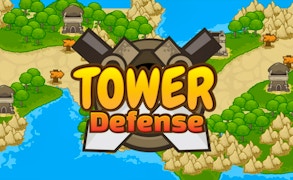 Tower Defense Game
As an ardent connoisseur of strategy games, a chance to experience the new Tower Defense Game was a thrilling opportunity I couldn't resist. As the latest offering in the realm of battle games and war games, it provides a unique blend of strategic warfare, where the might of your blade and the precision of your arrows are as crucial as your tactical acumen.
Tower Defense Game isn't merely another entry in the long list of sword games or archery games, but it transcends those categories with its intricate layers of strategy and management. It's like playing chess on a battlefield, where every move, every decision has far-reaching consequences.
The essence of this game lies in its name. The objective is defending your tower - your fortress, your sanctuary. But it's not just about throwing up walls and hoping for the best. It's a deep dive into the realm of strategic management, a test of your ability to optimize resources and prepare for incoming enemy waves. The element of strategy in this game is beyond par. It goes beyond conventional swordplay and archeries, delving into tactical maneuvering that brings out the Sun Tzu in you.
The real beauty of Tower Defense Game lies not only in its battlefield aesthetics, which are indeed breathtakingly rendered visuals - but also within its elegant representation of warfare mechanics that will appeal to seasoned strategy gamers. This isn't just some run-of-the-mill sword game or archery game - it's both an art and science of warfare packed into a well-crafted package.
In conclusion, if you're searching for an immersive blend of strategic planning, resource management, swordplay, and archery all wrapped up in a visually stunning package - look no further than Tower Defense Game. This is one war you wouldn't want to miss!
What are the best online games?