Parking Jam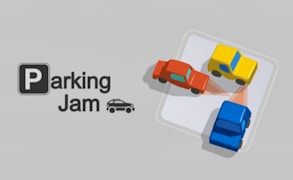 Parking Jam
Feeling the need for speed while also desiring a brain-solving puzzle? You're in the right place. Parking Jam deftly merges the world of racing with elements of strategic management games, establishing its unique spot in car games. Here's a detailed review of this innovative, adrenaline-infused, satisfyingly complex game.
To begin with, Parking Jam is not your run-of-the-mill parking title amongst typical parking games. It combines the thrill of racing with the cognitive challenge of a puzzle. The game's primary objective is to move all vehicles to the exit, but don't be fooled - it's no child's play. Moving other cars and trucks out of your way requires strategic thinking and careful planning.
The mechanics are straightforward: you use your mouse to click and drag any car forward or backward. But therein lies the beauty - in that simple action dwells a world of strategy. As you navigate through this automotive labyrinth, your decision-making skills will be put to test. Do you move that truck now or later? Is there enough room for that tiny car? Every choice counts, every move matters.
Parking Jam brilliantly toes the line between being a leisurely car game and a nerve-wracking management puzzle. It embodies the gratification gained from smoothly parked cars - organized chaos at its best. Plus, it offers up an additional level of satisfaction derived from managing chaos into order, putting it on a distinctive pedestal in management games.
In conclusion, Parking Jam is a standout title blending elements of racing, parking and management games to create an unforgettable gaming experience. If you're looking for a game that satisfies your need for speed while testing your strategic skills simultaneously, then get ready to dive into Parking Jam.
What are the best online games?