Heroes Inc!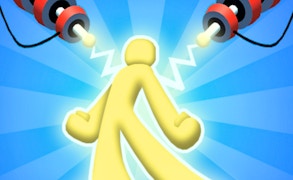 Heroes Inc!
Heroes Inc! is the very definition of a gripping, adrenaline-fueling game that sits comfortably in the Fighting genre. Shaking up the world of battle games, this standout title has seized the hearts and minds of not just fans of intense combat, but also those who savor the intricacies of strategy and resource management.
Heroes Inc! revels in a future where warfare has evolved beyond human soldiers. Set in an era where military technology is at its zenith, this game dares to explore the thrilling notion of producing warriors through technological integration. No more human lives at risk - instead, we send forth our synthetic heroes into battle, manufactured from a diverse range of materials.
This game has set itself apart from other stickman games, offering a unique spin on the genre by combining it with elements of science fiction and tech strategy. The joy in playing Heroes Inc! comes not just from commanding your army in pulsating battles but also from creatively integrating different heroes to produce the ultimate warriors skilled for various types of enemies.
This is not merely about winning battles; skill games lovers would find themselves lured into perfecting their strategic prowess as much as their fight maneuvers. Unlocking different combinations and maximizing the use of your heroes plays a huge part in Heroes Inc!, making it an enticing adventure for gamers who enjoy a smart blend of combat and strategy.
In conclusion, Heroes Inc! is an innovative addition to the fighting genre that takes battle games to a whole new level. With its unique stickman design and enthralling mix of combat and skill games mechanics, it's no wonder this game holds such appeal for many gamers around the globe.
What are the best online games?