Golf Park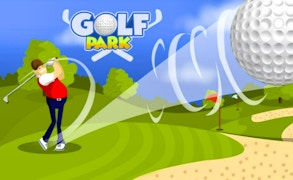 Golf Park
Step onto the vibrant virtual greens of Golf Park, one of the hottest sports titles in the realm of golf games. Infused with simplicity and an insatiable addiction factor, this game emulates reality, teeing you up for an unprecedented digital golfing experience right from your living room.
The objective remains as clear cut as a crystal stream on a sunny day: get your ball into the hole. Yet, in this seemingly simple pursuit lies a world of strategic thought, meticulous planning, and nail-biting execution that really sets Golf Park apart in the category of ball games.
From the moment you tap to load your shot's power to the breathless second when you release it towards its target, the thrill remains consistent and palpable. With every characteristically thwacked shot echoing through lush fairways and over intricately designed obstacles, you'll find yourself craving just "one more round."
A treat for both casual and hardcore gamers alike, each game is a fresh challenge as you're gifted with a new ball at every point. Each swing is an opportunity to learn from past mistakes or build on previous triumphs as you strive to obliterate high scores and etch your name in the annals of Golf Park's leaderboard.
Essentially a part ofSkill Games, Golf Park pushes your gaming skills to their limits with its calculated physics and unpredictable course designs. Whether it's a steep uphill climb or an intimidating sand trap waiting to ruin your day, Golf Park offers a true test of guile and gritty determination.
In conclusion, if you're on the prowl for games that seamlessly blend immersive graphics and gameplay mechanics with tantalizing levels of difficulty,Golf Park should move straight to the top of your wish list. It's not just a game; it's an enthralling world where fun meets frustration meets satisfaction.
What are the best online games?