LOVE TEST - Match Calculator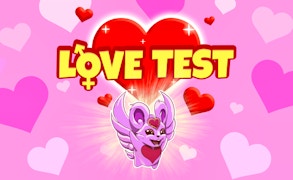 LOVE TEST - Match Calculator
Description
Explore the enchanting world of LOVE TEST - Match Calculator, a distinctive blend of number puzzles and arcade style gameplay. The game challenges you to calculate your compatibility with your crush using numbers, creating an immersive math-based puzzle game. Test your skills, challenge your brain and find out if your love is true, all in this unique game.
How to play
To play LOVE TEST - Match Calculator, you simply fill in your name and the name of your crush and hit calculate! Based on mathematical calculations, you will receive a compatibility score, advancing you in the game. Progress further by testing relationships with various names. Be patient and strategic for the best results.
Tips and Tricks
In LOVE TEST - Match Calculator, it's not just about luck but also analysis. Look for patterns in the results and learn how combinations can change scores. And remember, just like real love, don't rush! Take your time to calculate carefully for a higher score.
Features
Creative blend of puzzle and arcade gameplay.
Mathematically calculated love match scores.
User-friendly interface makes it easy to test any name combinations.
An engaging way to improve analytical skills through gameplay.
Fascinating concept that combines romance with math puzzles.
What are the best online games?
Tags