Human Cannonball Memory Match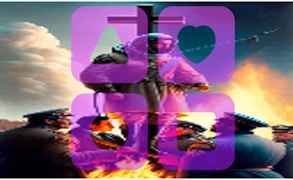 Human Cannonball Memory Match
Description
Embark on an intriguing journey with Human cannonball Memory Match, a classical puzzle game. Specially crafted for those who take pleasure in exercising their memory, this game presents you with a picture fragmented into shuffled tiles. Your mission is to slide these tiles accurately to recreate the original image, thus unveiling the secret beneath the disorder.
How to play
To play Human cannonball Memory Match, simply touch or click on the blocks to move them around your screen. Your goal is to slide these blocks in such a way that they ultimately form a coherent picture. Progress through the game by completing each image, which will then unlock the next challenge and so on.
Tips and Tricks
To excel in Human cannonball Memory Match, it's advantageous to focus on one section of the image at a time. Try not to rush through the game, as patience and careful consideration are key elements in successfully solving these puzzles. Utilizing your memory can greatly enhance your performance.
Features
Challenging sliding tile puzzles that test your memory and cognitive skills.
Vibrant, interest-catching images that make the gameplay more engaging.
A user-friendly interface designed for both touchscreen and mouse controls.
A progressive difficulty system that continuously presents new challenges.
What are the best online games?
Tags