Stop The Lock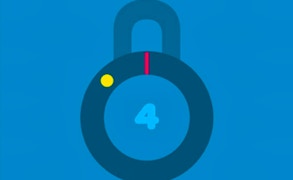 Stop The Lock
Unleash the inner safe-cracker in you with the gripping Arcade-style game, Stop The Lock, a captivating addition to the ever-growing realm of Hyper Casual Games. This game offers an electrifying blend of strategy and speed that is sure to get your adrenaline pumping.
Stop The Lock challenges players to crack impenetrable codes by tapping in precise sequences with scintillating precision. Be warned, as one tiny mistake will force you back to square one, amplifying the heart-thumping excitement of this gaming masterpiece.
The beauty of this game lies in its simplicity. The rules are straightforward but achieving success is far from simple. A sheer test of your reflexes and acumen, Stop The Lock, truly encapsulates the spirit of Arcade gaming by providing a fun and challenging experience that gamers shall relish.
The prominent charm of Hyper Casual Games is their ability to engage users without overwhelming them with complex controls or intricate storylines. And this is where Stop The Lock shines bright. Its swift gameplay coupled with a subtle yet enticing premise makes it a laudable entrant in the world of Hyper casual arcade gaming.
In conclusion, if you're on a quest for an exhilarating game that requires quick thinking and even quicker reflexes, then Stop The Lock is just what the game doctor ordered. This addictive Arcade game promises and delivers hours of non-stop entertainment that will keep you on your toes at all times!
Packed with suspense and thrill, every click gets you closer to victory or defeat making it an irresistible escape. So why wait anymore? Join the league of lock stoppers now!
What are the best online games?
TAGS