Spongy Rolling Magnet Ball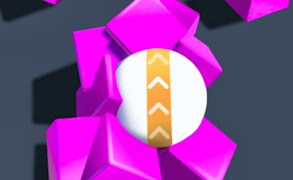 Spongy Rolling Magnet Ball
Welcome fellow arcade game enthusiasts to yet another riveting review. Our newest gem to discuss is none other than the much-anticipated, Spongy Rolling Magnet Ball; an experience that combines the thrill of classic ball games with the captivating simplicity of Hyper Casual Games.
The premise of the game is simple yet intriguing - your command a small magnetized ball and your goal is to collect as many scattered objects as possible. Billed much like a spongy, magnetic Pac-Man, this game offers hours of effortlessly fun gameplay wrapped up in a beautifully optimized arcade package.
As an aficionado of ball games, I find this game highly addictive, its simplicity is magnetic (pun intended!). The spongy protagonist leaps and bounds across a variegated landscape, picking up random objects with such ease that it makes you wonder about the immense power housed within its seemingly innocuous form.
The beauty of Spongy Rolling Magnet Ball, beyond its captivating gameplay, lays in its stripped back complexity. This makes it a perfect addition to the roster of Hyper Casual Games. There's no need for tutorial missions or lengthy cutscenes here; you're instantly immersed in action within seconds of hitting start. It's this delightful entry barrier that gives it an edge over other ball games on the market today.
If there's one recommendation I can make to any arcade game fan out there, it's to give Spongy Rolling Magnet Ball a try. Whether you're a die-hard fan of ball games, searching for an entry point into the world of Hyper Casual Games, or you simply love fun and engaging arcade games, this latest offering won't disappoint.
In conclusion, Spongy Rolling Magnet Ball is an innovative treat for any gamer looking for casual but captivating gameplay which will keep you magnetized for hours on end!
What are the best online games?