sofia the first
will open a new window
CONTINUE
We have a great alternative for you!
Mermaid Princesses Dress up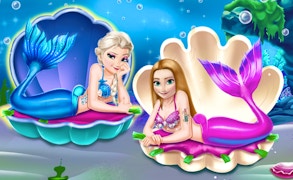 sofia the first
In 2012, Disney launched a television show following a formula it had polished to perfection. It dealt with the life of a peasant girl who becomes a princess, thanks to her mother marrying the King. This is something of a shock for Sofia, the princess in question, as she has all kinds of new duties and responsibilities that she has no idea how to deal with. Fortunately, she has access to help along the way, not least in the form of a magic amulet that can summon a Disney princess for a helpful and instructive cameo. Here, Sofia gets her own online game – it's perfect for fans of the show, and of Disney in general! Play sofia the first now on GamePix!
What are the best online games?