Shape Havoc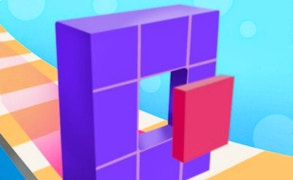 Shape Havoc
Dive into the vibrant, pulsating world of Shape Havoc, a masterpiece in the realm of Arcadegenius. Brimming with riveting action and thrilling challenges, this game stands as an adrenalized addition to your collection of Hyper Casual Games.
Shape Havoc masterfully combines elements from ball games and arcade excitement. Your mission is to navigate a dynamic object through a perilous arena of geometric shapes, each varying in size and speed. It's like maneuvering through an endless dance of polygons, as you strive not only to survive but also create a formidable record.
The objective is simple, yet the execution is anything but. You are dealt with an object at your control - a ball that mirrors the unpredictability of its environment. Your task? Adjust this object skillfully, evading the erratic shapes that emerge in your path. Every hit is a setback; it's a relentless pursuit of surpassing your own high score and reaching the furthest point from where it all began.
What sets Shape Havoc apart in the crowded scene of Arcade Games is its incessant demand for skillful precision and quick reflexes. The rhythmic sequence of spiraling forms and darting trajectories keep you on the edge throughout the gameplay. It's like playing dodgeball in a cosmic stadium, with every inch teeming with exotic obstacles.
In conclusion, Shape Havoc encapsulates what true gamers seek; heart-pounding action and an unyielding challenge. So if you've got a knack for weaving through obstacles under pressure or an appetite for setting new records, then don't miss out on this action-packed extravaganza that revolutionizes not just ball games, but also your conventional definition of Hyper Casual Games.
A gripping fusion between simplicity and complexity, Shape Havoc isn't just another game in your arsenal – it's an experience worth diving into!
What are the best online games?