Robot Escape Run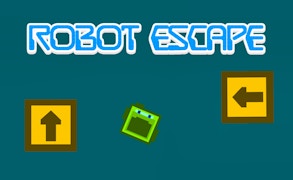 Robot Escape Run
Description
In Robot Escape Run, you take on the role of a brave robot set on an endless journey to escape from an industrial complex. This action-packed game offers a thrilling challenge with high-speed action and intricate obstacles. Demonstrate your agility and reflexes as you navigate through the labyrinthine factory, while avoiding deadly traps and collecting precious power-ups.
How to Play
To control your robot, simply use the arrow keys on your keyboard. The up arrow is for jumping over obstacles, left and right arrows for moving sideways. Remember, precision and timing are vital in this game as one wrong move could mean the end of the journey for our robot hero. Collect power-ups along the way to enhance your capabilities and extend your run.
Tips and Tricks
Maintain a steady rhythm while running to avoid getting caught by sudden obstacles. Look ahead and plan your moves, but be ready to make quick decisions as situations change within split seconds. Make sure to collect as many power-ups as possible, they can be game-changers!
Features
Addictive Gameplay: Fast-paced action that keeps you coming back for more.
Sleek Graphics: Enjoy clean, high-quality visuals that enhance your gaming experience.
In-Game Power-Ups: Collect various boosters that help you survive longer.
High Replayability: Every run is unique due to dynamically generated levels.
What are the best online games?
Tags