fidget
will open a new window
CONTINUE
We have a great alternative for you!
Dogeminer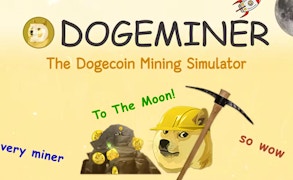 fidget
Fidget spinners have been the undisputed kings of the playground in recent years so it was only a matter of time before the skill and joy of the simple toy was translated into a video game.Fidget is a game that was built from the ground-up in HTML5 to provide entertainment in those precious minutes where we want to take our mind off our busy lives but don't have the time for a full gaming experience.Unblocked and ready to play for free on any platform with a compatible web browser, Fidget accurately recreates all of the fun of the real thing but adds high scores and customisable spinners into the mix. Play fidget now on GamePix!
What are the best online games?
Tags