Counter Strike Global Offensive
will open a new window
CONTINUE
We have a great alternative for you!
Shell Shockers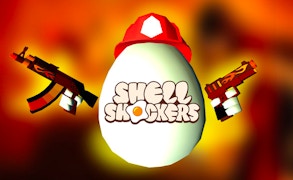 Counter Strike Global Offensive
Counter Strike Global Offensive
Counter-Strike: Global Offensive is the latest iteration in the classic terrorist-versus-counter-terrorist shooter. Choose from a loadout of realistic weapons and use strategy and quick reflexes to get from one point to another. You'll die easily in this game, and there's no quad damage or plasma rifle to get you through. To succeed, therefore, you'll need to keep your wits about you! Objectives vary depending on which team you're on – but you'll need to work alongside your teammates to succeed. There are few feelings more satisfying than a victory on CS: GO. It's a shooter that's enthralled purists for more than a decade! Play Counter Strike Global Offensive now on GamePix!
What are the best online games?
TAGS