Anime Kawaii Dress Up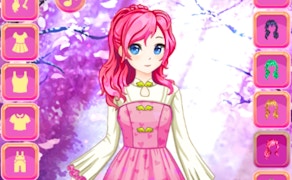 Anime Kawaii Dress Up
Description
Unleash your flair for fashion with Anime Kawaii Dress Up, an enchanting game that will light up every girl's gaming world. You become a virtual stylist creating adorable styles for delightful girls in different scenarios. The game presents you with over 200 stylish clothing items and sparkling accessories to use, all freely available. Show off your unique fashion sense as you style these lovely characters to your heart's delight.
How to Play
The game is pretty straightforward. Start by choosing one of the six anime girls and select a mood background that suits your vision. Then, browse through the vast collection of fashion items and pick the ones that fit your style. Mix and match clothes, accessories, shoes, and hairstyles to create a stunning look for each girl.
Tips and Tricks
Experiment with contrasting colors and styles to create an eye-catching look.Mixing patterns could also result in an exciting outfit combo. Don't shy away from bold choices - unexpected combinations might just be the highlight of your creation!
Features
Six unique anime characters
Four mood backgrounds
Over 200 pieces of clothing
A wide array of accessories
No in-game purchases: All features are completely free!
What are the best online games?